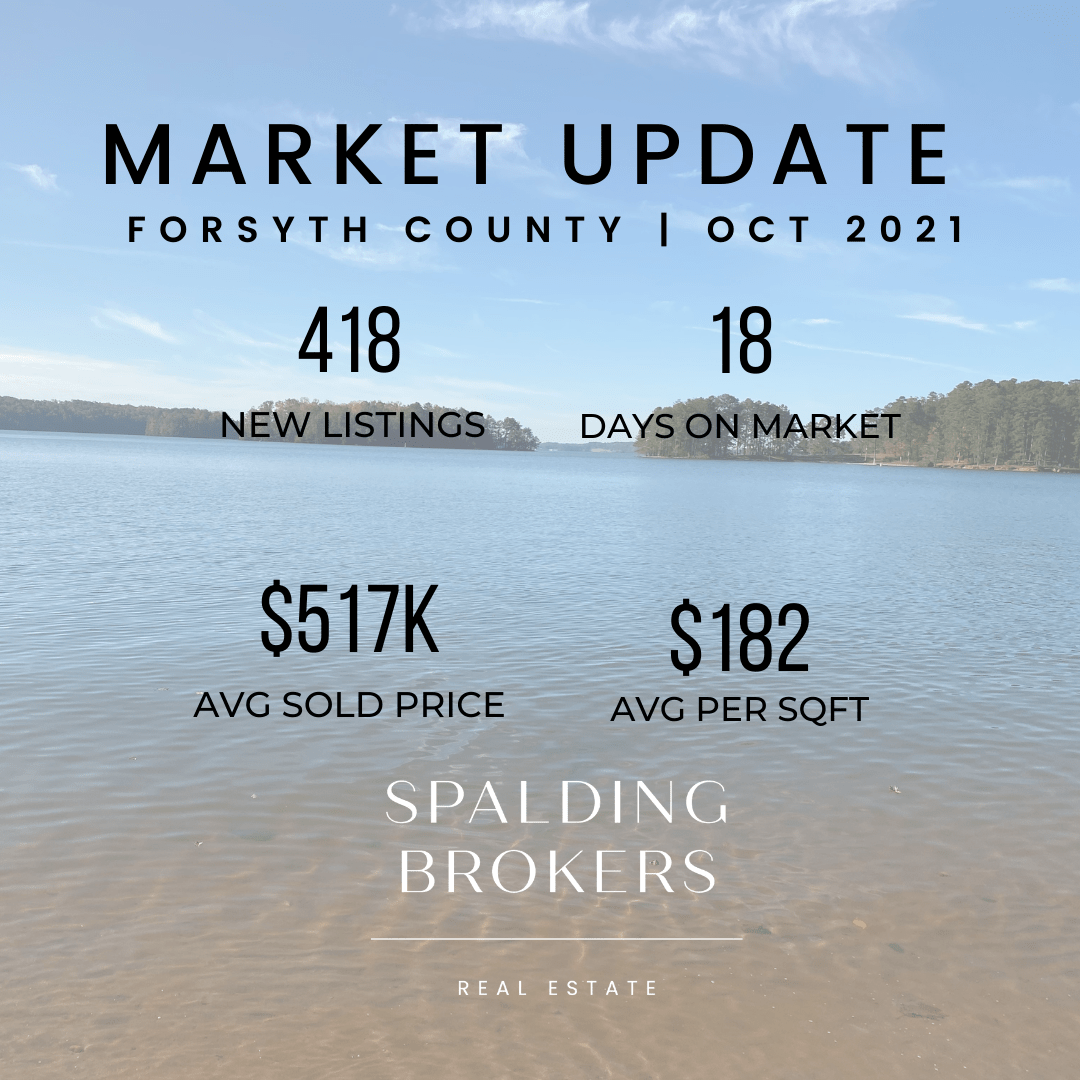 As is traditional for this time of year, the market is calming down (a little) from the incredible Spring and Summer sales. The bidding wars are less and I have even seen some homes sell for less than list price. I know, sounds crazy right now doesn't it?
All the data is pointing to the Market in 2022 to be strong but not excessive as 2021 was. Interest rates have gone up a little but are expected to stay "flat" through the end of the year.
If you are thinking of purchasing - now is a great time to purchase as Interest Rates are still low and the competition is much less. DM me or call 770.789.9052 to discuss your Home Buying Goals.
#spaldingbrokers #forsythcountyagent #lakelanieragent #riverstoneplantation #head2east #longhollowlanding #newconstruction #california #newyork #newjersey #newhampshire #colorado #texas #northcarolina #florida #30a