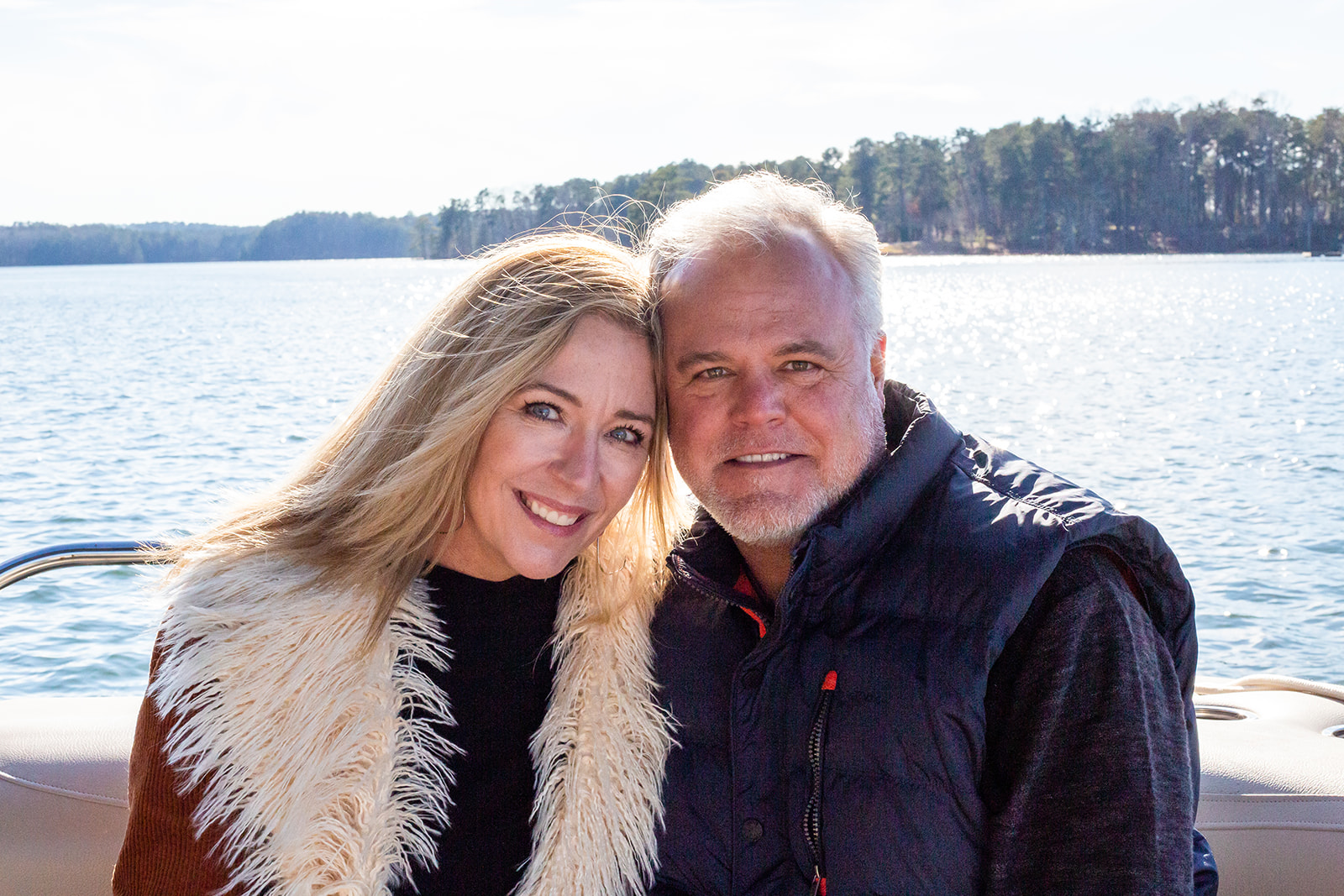 We are so excited to see so many new faces around here! And because we have so many great new connections – we wanted to introduce (or re-introduce) ourselves.
We are Karen & Mark Spalding – Realtors in North Metro Atlanta specializing in the Alpharetta, Cumming, Roswell and Lake Lanier areas. We love connecting our Clients to their Dream Lifestyle in Town, at the Lake, Beach or Mountains! We also have our own boutique Property Management company to support our Clients when they want to Build Wealth through Real Estate and start Investing!
Outside of work, we are proud parents to our Daughter and Son and to our sweet Dog and 2 Cats. Our youngest just turned 20 and our oldest is 24. We all love to spend time on the Lake – ok, the cats don't really love the Lake.
Our favorite place to vacation is down on 30a - if our toes are in the sand, we are Happy! Since we live so close to Dahlonega and the North Georgia Mountains – we try to fit any as many hikes as possible. And when it is time to relax, we love to snuggle in on the sofa with our favorite drink and binge watch the next fun tv series.
Buying. Selling. Moving. It can all be stressful, and we totally understand! We are here to guide you through each step and make it to Closing Day with a smile on your face and the key to your new HOME! Ready to take the next step to the Home that fits your Lifestyle now? Or to building your Real Estate Investment Portfolio? Send us a message in the DM. Can't wait to talk soon!
#dreamlifestyle #realestateinvesting #homebuying #homeselling #moving #alpharettarealtor #luxuryrealtor #cummingrealtor #lakelanierrealtor #roswellrealtor #downtownalpharetta #dahlonega #lakelanier #alysbeach #rosemarybeach #graytonbeach #30a #lovewhereyoulive #spaldingbrokers #exprealty #exprealtyproud #girlswithgritcollective