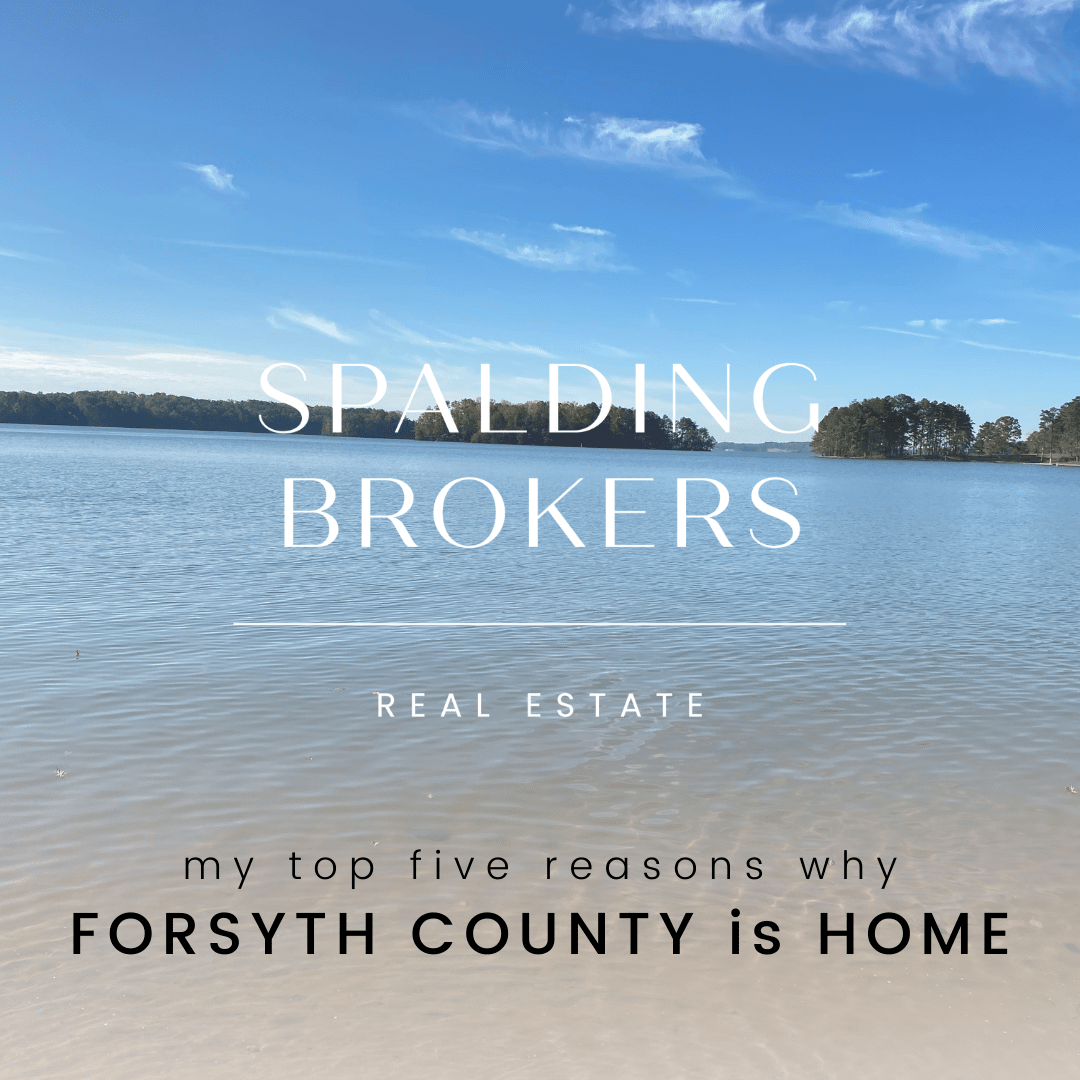 You guys know I adore living and working in Forsyth County, but do you know WHY I think it's so great?
Today, here are 5 entirely unbiased reasons (wink, wink) Forsyth County is an amazing place to call home. PLUS, why, if you're entertaining a move anytime soon, Forsyth County should be at the top of your list to explore.
1. Highly Rated Schools! Our children went to Chestatee Elementary, Little Mill Middle and North Forsyth High School. These schools were very positive for our children with great extra-curricular programs too! Our kids found their niche in middle school with music and participated in the band through High School.
2. Small town feel but close to Big City attractions. I love driving by farms and seeing cows as I drive to and from the highway and when I am in the "hood" everyone waves as you drive by.
3. Low Property Taxes! This is a definite plus! I mean, who really wants to pay high taxes? :-) So low taxes and some of the best schools in the State! A win-win!
4. Easy Commute! Just a quick drive to Gainesville, Dawsonville, Cumming or Alpharetta! So many great restaurants, shops and events in all 4 towns. You will never be bored!
5. Lake Lanier - this beautiful lake is literally a 5 minute drive from my house with so much to offer including Marinas, Restaurants, Lake Lanier Islands and Margaritaville. We joined the Freedom Boat Club and love the "freedom" it offers us. LOL!
Have questions about schools, property taxes, or home prices in Forsyth County? Wanna check it out in person? Let's connect—DM me and I'll be in touch.
#spaldingbrokers #lakelanier #lakelanierhomes #lakelanierliving #forsythcountyga #nofoco #forsythcountyschools #eastforsythhighga #smalltown #hometown #lovewhereyoulive