About Us
Side by side since 2008, we have been building a strong company that tackles challenges in the Residential Real Estate industry. Our property management services combined with our 40+ years of experience successfully meet these challenges by:
Building Investor Portfolios with properties that offer opportunities for positive cash flow, principal reduction, and tax savings.
Providing Owners with a positive leasing and managing solution to bridge them until the market is right to sell their home or until they move back to the area.
Helping Owners who are facing a possible Foreclosure, Short Sale or Bankruptcy hold onto their homes until the market improves.
Thank you for visiting! We appreciate it very much. Please don't hesitate to reach out to us. Drop us an email at info@spaldingbrokers.com or give us a call at 678.534.7490. We look forward to talking with you.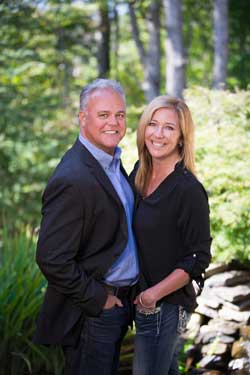 Mark Spalding
Mark's entrepreneurial spirit lead him to a career in Real Estate that began in the 80's and is still going strong today. His unique background brings a balance and understanding to the table when meeting each client's real estate needs.
Outside of work, you will find Mark challenging himself creatively by learning to play guitar, achieving goals at CrossFit, or creating a meal for his family that would make Chef Ramsay proud! He strives to always learn something new.
Karen Spalding
Interested in art and marketing, Karen headed to Auburn, AL and came home with a degree in Marketing. Her career path led from her first job as a Leasing Agent at Lane to Marketing Admin at Nortel to Real Estate Agent/Property Manager. Karen's experience allows her to effectively manage the administrative, accounting and marketing details of the company.
A "toes in the sand" kind of girl, her favorite escape is beachside. But more importantly, Karen enjoys making memories with her family, staying active, and creating a warm & inviting home.